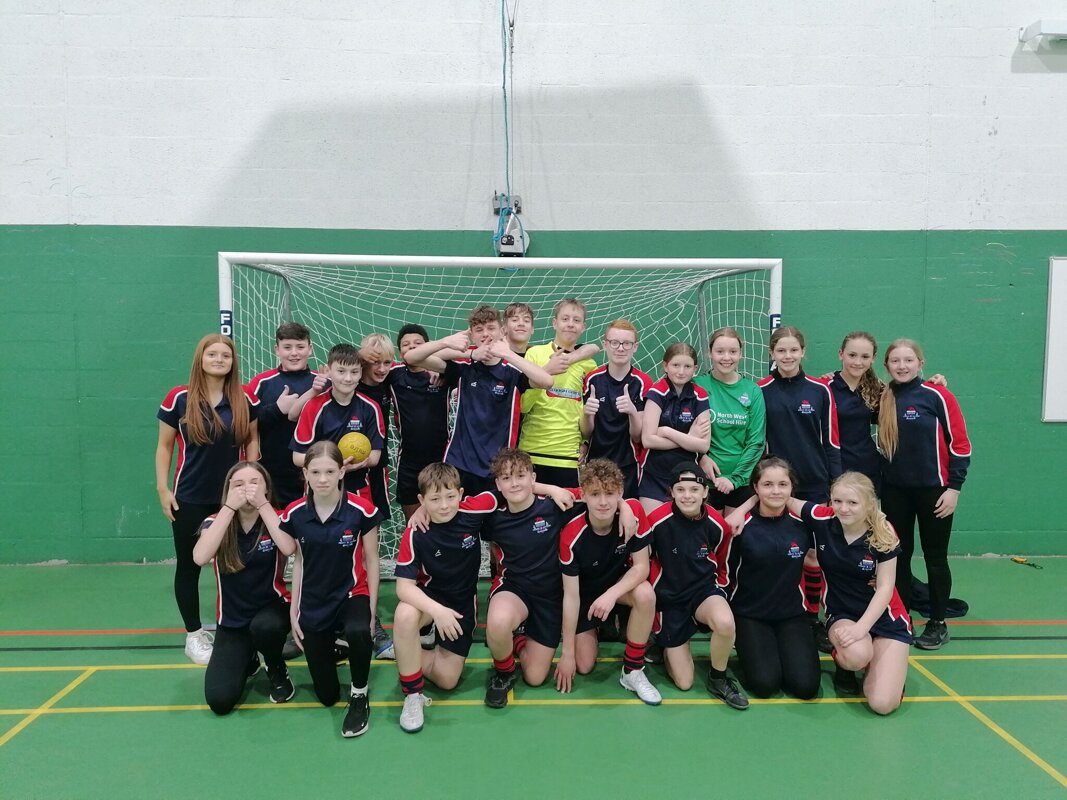 The Year 8 Garstang Community Academy GIANTS, both boys and girls, set off to Shevington yesterday to take on the best in Lancashire in Handball to try and secure a place in the North West finals.
The boys had three schools in a 4-team tournament with schools from Shevington, St Michael's and Hutton Grammar standing between them and a North West Finals spot. The girls had a full game against the best in Chorley to see who goes through too.
The afternoon started with the boys playing Shevington, beating them in a showcase 1-0 nail biter, showing that we were rusty, but gritted it out the win.
Secondly, we played probably our toughest tie in Hutton, again pushing through the game with tough defensive blocks, amazing offensive shots and winning this game 2-1.
Before the boys played their last game, the girls stepped up for a longer full game. The teams were of a match. Both attacking and defending well taking the game after goals from both sides at 3-3, into a 4-minute overtime. Penalties were looming and, in the death, with a minute of overtime to go, GCA scored and held out the win, taking the game WIN 4-3 in overtime!
Then, the boys played their last game. After going 2-0 down, they rallied, and shouted, and rallied, and blocked, and pushed……… all to take the first half 3-1 down. After a 'CALMING', scratch that, 'ROUSING' team talk, the team went back out and goal after goal smashed into the St Michael's net, giving GCA the win 4-3!
All in all, the two teams, supported, stood shoulder to shoulder, battled, picked each other up and showed everything that we at GCA should be both on and off the court.
A massive thankyou to the PE team and Miss Elsey for covering, so that these children had the chance to show that they are the best UNDEFEATED U13's boys and U13's girls' team in LANCASHIRE!
The pupils as always were a credit to the school and deserved all their success!
We can't wait to go to the North West Finals!
Now onto the Lancashire Basketball Final for U16's girls tonight!
Mr Armer