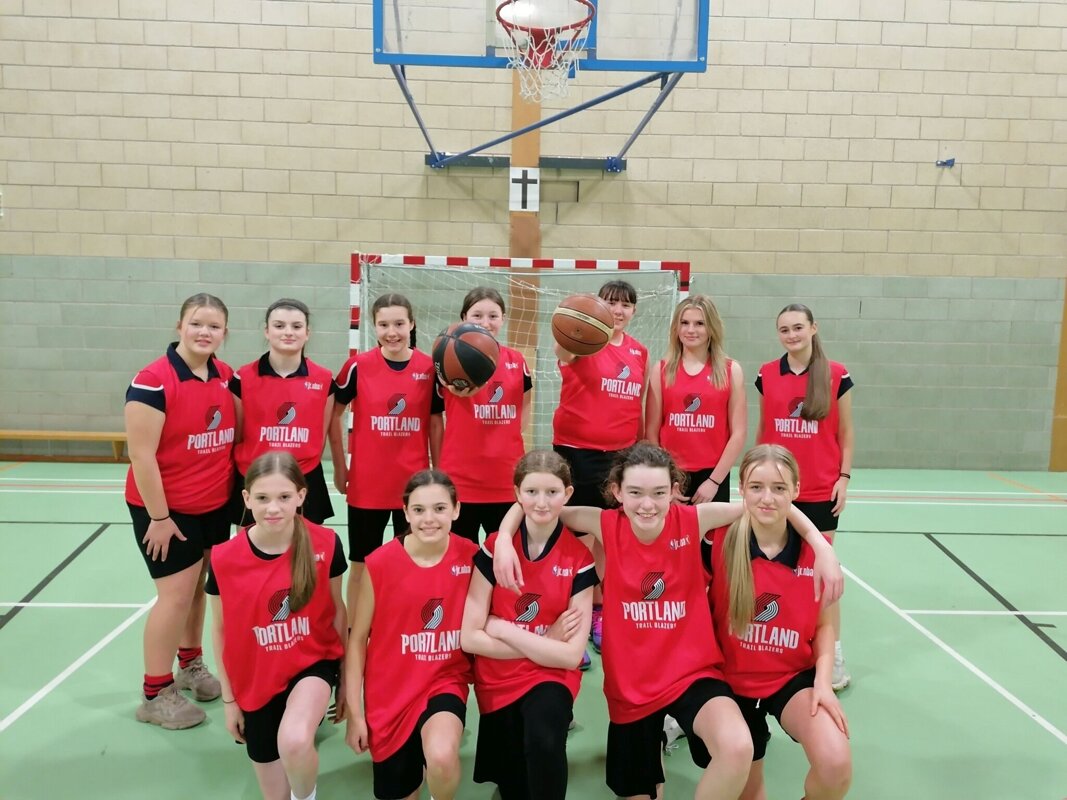 After a very successful Thursday, where our U13's boys and U13's girls went undefeated as the best handballers in Lancashire, it rested on the Under 16's Girls basketball to see if they could end the week on an even bigger high on Friday night!
The court was set at St Wilfred's school Blackburn, against the home drawn St Wilfred's! So, we knew we would be up against it, after St Wilfred's had previously beat teams by over 60 points.
However, not one to shy away from any challenge, our young team of only 2 year 11's, with girls in school years 8, 9 and 10, we started on the back foot losing the first quarter 8-1, with 9 missed free throws! (Basically, free shots where the other team kept fouling our girls).
After a second quarter team talk, the girls knew what we needed to do and kept driving and lay upping' their way to scoring points, beating the team 16 – 4 in the second quarter, taking the game to 17-12 in GCA's favour going into the second half.
The third and fourth quarter came with their own issues, with our younger players getting called on fouls and our captain in the fourth quarter being fouled out herself.
However, the game was already won! The girls finished the game 36 – 26 overall, coming away as the Girls Lancashire Cup U16's Basketball WINNERS! Not only that, but the captain Maizey, who has been a great role model to all girls playing for school, was awarded the match MVP also!
In my 8 years at GCA and in the school's history, there has never been a girl's cup win for basketball, so I am immensely proud of the passion, resilience and the hustle of all girls on the court. A massive well done!
Team GCA P.E.