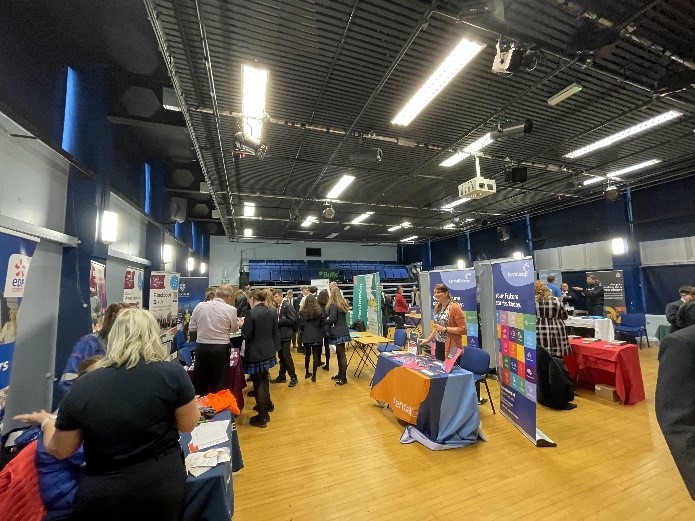 At GCA we are committed to ensuring our students are well prepared for their next steps when they leave school. Our annual Careers Fair is a chance for pupils in years 9, 10, and 11 to discover their career options ahead, whether that is higher level study at university, further study through a college or sixth form, or entering the world of work through an apprenticeship. Exhibitors ranged from, the Police, RAF, Navy, EDF, Towers & Gornall Accountants to Lancaster University, Lanes Vets, Newman College and Preston Porsche (along with a lovely Porsche).
Parent comment: What did you son/daughter find most useful about the day? –
"Seeing colleges, they wouldn't otherwise have considered"
Employer Comment:
"Busy, enjoyable event, students were engaged and asked some good questions"
Student Comments: Which was your favourite stand and why?
"Newman College because it gave me the most information about the college and helped me think more about my future"
"Nautical campus Fleetwood- because I was already interested in this college but the guy at the stand cleared up any confusions, and enlightened my knowledge of the future careers you could go into after the college"
"Towers and Gornall because I want to be an accountant and wanted to find out what the best pathway is to be an accountant and what options I needed to take at A-level"