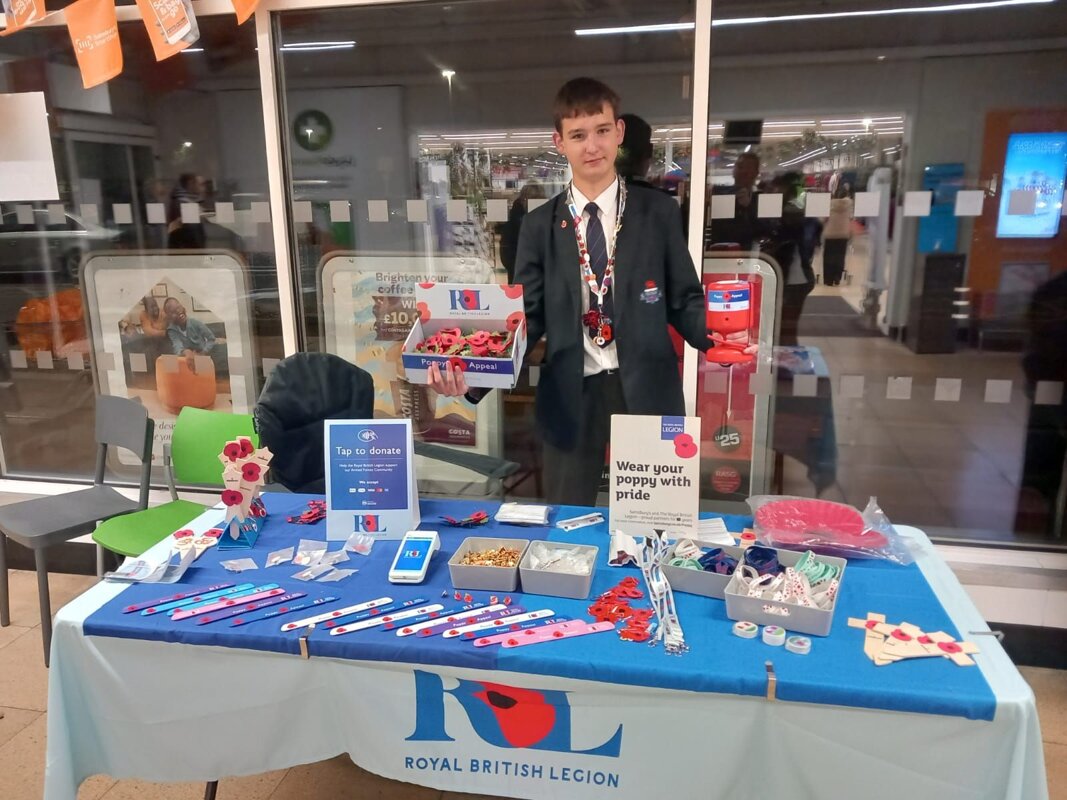 Year 10 student Andrew, has spent the last 2 weeks in Sainsburys at Deepdale helping the RBL with Poppy appeal, as well as giving up dinner time and breaks to go round school selling poppies which he has taken pride in doing and is a credit to RAF Air Cadets. and I am extremely proud of him as a parent for his commitment of giving up his free time.
His sister Rachael in Y9 has also been helping the RBL at Sainsbury's and Asda.
All at GCA are extremely proud of both students.