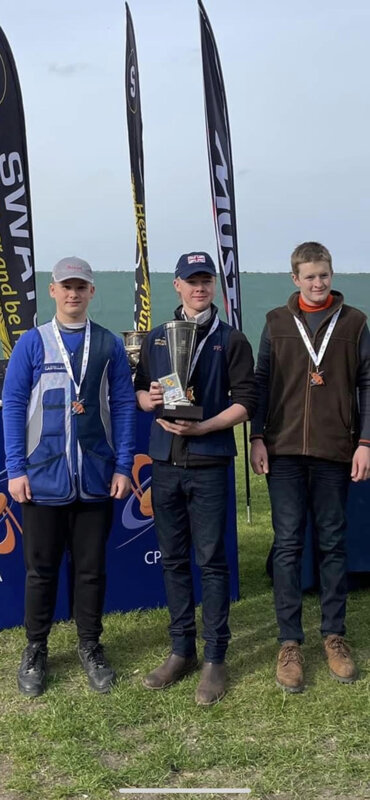 Year 11 student Mathew has been clay pigeon shooting since he was 9 years old with his dad. He shoots all the disciplines OT (Olympic trap) DTL (down the line) sporting.
Last year he represented England in the Home International in Wales for DTL where he was overall junior champion. He is also on the Talent Pathway for OT with Steve Scott his coach, who has won an Olympic medal.
This year Mathew won colts at the English Open Olympic trap competition at Nuthampstead and he also won his 1st bronze medal at a GB selection shoot.
Mathew has recently appeared in 'Pull' - the clay pigeon shooting magazine.