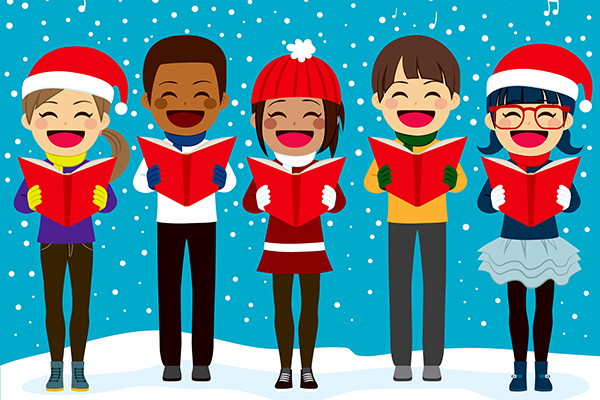 As I'm sure you will appreciate, this year it won't be possible for us to present our usual Christmas Concert in school. However, I am determined that we should mark Christmas with music, just as always and therefore I am delighted to tell you about plans for a 'Virtual' Christmas Concert to be held at the end of term. The concert will feature musical performances from students across the school (with group performances from year 7 and 8 students) as well as drama performances and art work.
I would like to create two 'whole school' performances of Christmas carols and invite you all to get involved in recording your own voice to add to the performance. As with the lockdown single, this will require you to record your vocal line by playing the backing track on another device through headphones (it is really important that we don't hear the backing track on your recording). Please then email your recording to creativearts@garstangcommunityacademy.com.
If any students would like to record a solo performance to be included in the concert then please email me at the same address. Students will be able to record solos at home if they are able or I can arrange to record solos in school where I will be able to offer support and accompaniments if needed.
Many thanks for your support and participation in creating our first virtual Christmas concert.
Mrs J Crow
Senior Leader- Head of Creative Arts