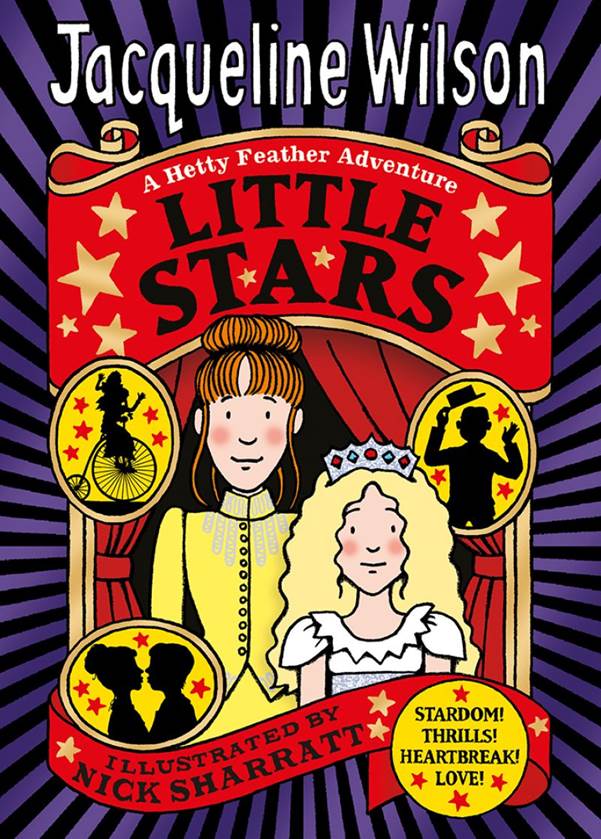 This week's Book of the Week is Little Stars by Jacqueline Wilson.
This is the fifth in the Hetty Feather series:-
Escaping from Tanglefield's Travelling Circus with her friend Diamond,
Hetty is determined to find them positions as music-hall artistes.
The music-hall is both thrilling and dangerous and Hetty must fight to protect Diamond, who longs for a normal childhood.
Hetty dreams of a glittering future for herself and Diamond.
The bright lights of London beckon-will Hetty become a true star?
Tags: Study Centre