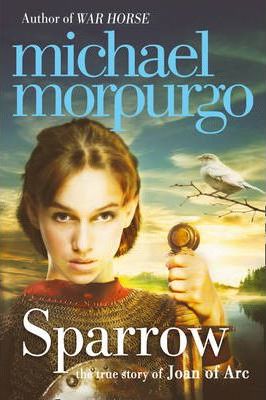 MR CUMMINGS WILL BE READING THIS BOOK TO US
EVERY TUESDAY MORNING BREAK DURING FEBRUARY
IN THE STUDY CENTRE
From Michael Morpurgo-The true story of Joan of Arc...
There was only one creature on this earth who knew Joan.
He was a sparrow, just an ordinary sparrow...
He was her best friend on this earth,
maybe her only friend too.
A young girl faces an impossible task,
to save her beloved France from tyrants.
To free her country, Joan will lose everyone she has ever loved.
But she listens to her heart and believes in her calling.
Many years later, a girl called Eloise has a very special dream
about her heroine, Joan of Arc.
NOW AVAILABLE IN THE STUDY CENTRE
Posted by Mrs Gornall
Category: Book Reviews
---
Leave a Reply