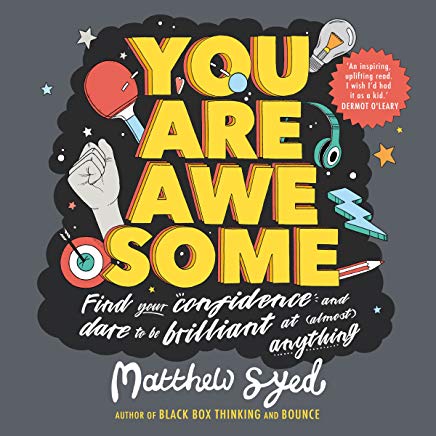 What if you could become awesome at almost anything?
It's not as impossible as you might imagine.
If you're the kind of person who thinks...
I need a special type of brain to do maths
You're either good at sport or you're not
I don't have a musical bone in my body
...then this book is for you, to challenge the beliefs that hold you back.
Whatever you want to be good at, the right mindset can help you achieve your dreams.
'I KNOW you can do it. How? I wasn't born sporty, but I'm a two-time Olympian.
You know how else I know?
BECAUSE YOU ARE AWESOME.'
'This is an inspiring, uplifting read that everyone should read!'
NOW AVAILABLE IN THE STUDY CENTRE
Posted by Mrs Gornall
Category: Book Reviews
---
Leave a Reply