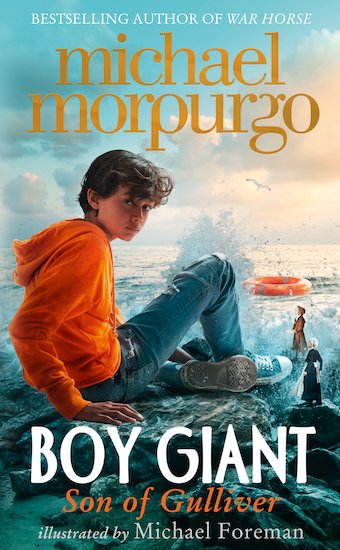 A stunning new story of hope, humanity and high-seas adventure for children
and adults everywhere from Sir Michael Morpurgo, the nation's favourite
storyteller and multi-million-copy bestselling author of War Horse.
We were the truth of our own story.
Me, and the two tiny people on my shoulder,
In the middle of the sea...
War has forced Omar and his mother to leave their home in Afghanistan
and venture across the sea to Europe. When their boat sinks, and Omar finds himself
alone, with no hope of rescue, it seems as if his story has come to an end.
But it is only just beginning...
Boy Giant is a new masterpiece from the nation's favourite story-teller,
Sir Michael Morpurgo, illustrated by his long-term collaborator,
the award-winning Michael Foreman.
An astonishing adventure, it is also an unforgettable story
about the power of rescue - and humanity's infinite capacity
for good, even when those humans are very small indeed.
NOW AVAILABLE IN THE STUDY CENTRE
Posted by Mrs Gornall
Category: Book Reviews
---
Leave a Reply