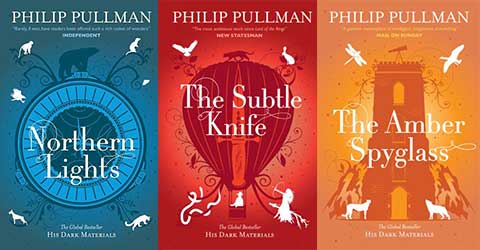 His Dark Materials Trilogy by Philip Pullman
Now a spectacular BBC series...
There are worlds beyond our own -
the Compass will show the way...
When Lyra is given the strange and secret alethiometer,
she begins an extraordinary journey that will take her to
the frozen lands of the Arctic, where witch-clans reign
and ice-bears fight. The destiny that awaits her will have
immeasurable consequences far beyond her own world...
NOW AVAILABLE IN THE STUDY CENTRE
Posted by Mrs Gornall
Category: Book Reviews
Tags: Study Centre
---
Leave a Reply