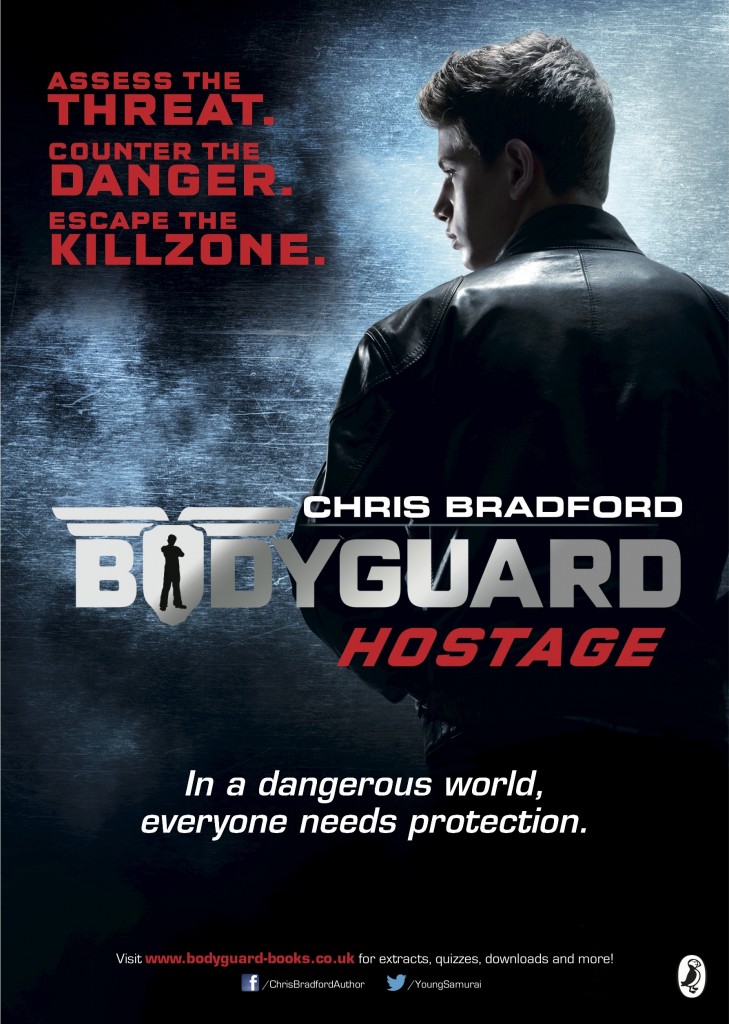 ASSESS THE THREAT
COUNTER THE DANGER
ESCAPE THE KILLZONE
In a dangerous world, everyone needs protection.
No one suspects that a teenager could protect someone -
but Connor Reeves is no ordinary fourteen-year-old.
He's a bodyguard, a martial arts expert trained in surveillance,
hostage survival and unarmed combat. When he's summoned
to protect the President's daughter,
his skills face the ultimate test.
Alicia doesn't want to be guarded. She just wants to have fun.
With no clue that Connor is her bodyguard, she tries to escape
the Secret Service and lead him astray.
But unknown to her and Connor, a terrorist sleeper cell has been activated.
It's mission: to take the President's daughter
HOSTAGE.
The first in a series of action-packed adventure books that will appear to
readers of the Alex Rider series by Anthony Horowitz and
the Cherub series by Robert Muchamore.
NOW AVAILABLE IN THE STUDY CENTRE
Posted by Mrs Gornall
Category: Book Reviews
---
Leave a Reply