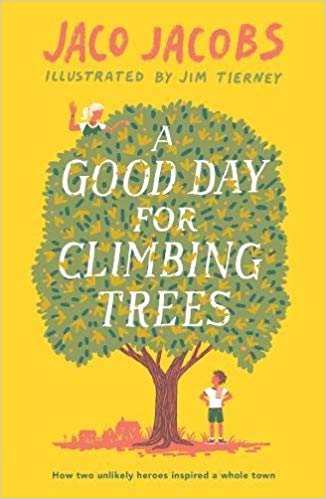 HOW TWO UNLIKELY HEROES INSPIRE
A TOWN BY FIGHTING TO SAVE A TREE
Sometimes, in the blink of an eye, you do something
that changes your life forever.
Like climbing a tree with a girl you don't know.
Marnus is tired of feeling invisible, living in the shadow
of his two brothers.
His older brother is good at breaking swimming records and
girls' hearts. His younger brother is already a crafty entrepreneur
who has tricked him into doing the dishes all summer.
But when a girl called Leila turns up on their doorstep one morning
with a petition, it's the start of an unexpected adventure.
Finally, Marnus gets the chance to be noticed ...
NOW AVAILABLE IN THE STUDY CENTRE
Please see our age appropriate reading lists on the Study Centre web page.
Posted by Mrs Gornall
Category: Book Reviews
---
Leave a Reply