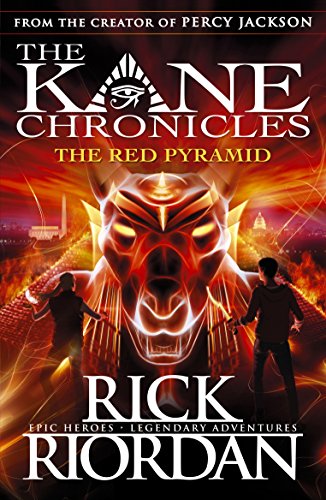 From the creator of Percy Jackson...
' Witty and inspired, hugely entertaining, gripping and touching.'
'If you're reading this, you're already in danger.
Sadie and I might be your only chance.'
My name is Carter Kane. I guess it started in London,
the night our dad blew up the British Museum.
He exploded the ancient Rosetta Stone and unleashed Set, the Egyptian god of chaos -
Hello, Sadie Kane here.
Let's see... Rosetta Stone in a billion pieces.
Dad imprisoned in a coffin.
The evil god Set has his sights on our family, and Carter and I have to run.
Cairo? Paris? American South-west? Here we come.
We must uncover our family's connection to an Egyptian temple of magic -
and try to save dad!
NOW AVAILABLE IN THE STUDY CENTRE
Posted by Mrs Gornall
Category: Community
---
Leave a Reply