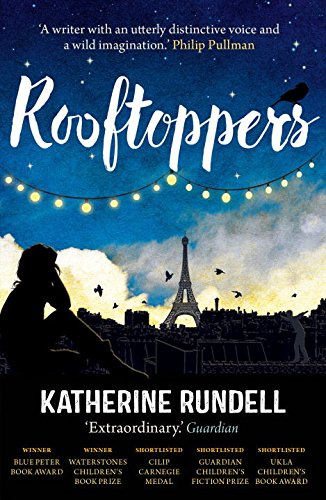 WANTED: A MOTHER
Everyone tells Sophie that she was orphaned in a shipwreck,
but Sophie is convinced her mother also survived.
When no one believes her, Sophie sets out to prove them wrong.
On the run from the authorities, Sophie finds Matteo - a boy who walks tightropes and lives in the sky...
In a race across the rooftops of Paris, will they be able to find her mother before it's too late?
A beautiful story about pursuing your dreams
and never ignoring a 'possible'.
AVAILABLE IN THE STUDY CENTRE NOW