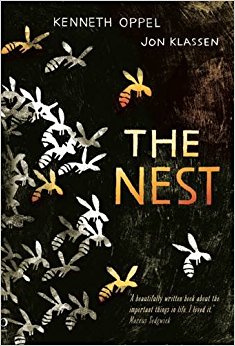 FOR OUR OLDER READERS...
The first time I saw them, I thought they were angels...
Steve's newborn baby brother is seriously ill and his parents are struggling to cope.
When a mysterious wasp queen invades his dreams and makes him an offer that could transform his life, all Steve has to do is say 'yes'.
But 'yes' is a powerful word.
And once it is uttered, can it be taken back?
A beautifully written book about the important things in life.
This is a compulsive read with compassion and punch!
AVAILABLE IN THE STUDY CENTRE NOW