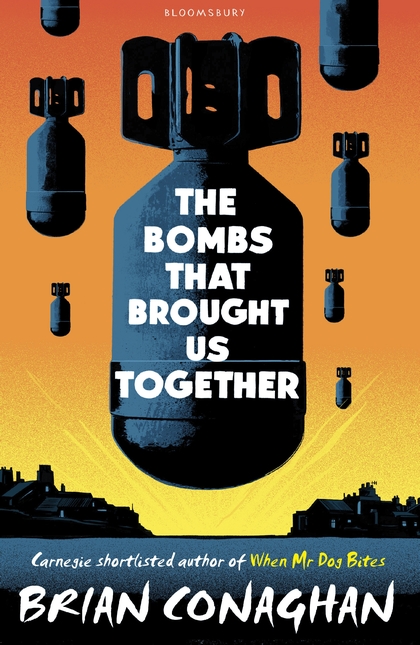 From the Carnegie shortlisted author of When Mr Dog Bites, Brian Conaghan.
The Bombs That Brought Us Together
Charlie has always lived in Little Town.
It's home: the curfew, the Regime, the thugs, the poverty.
He knows the rules.
Then he meets Pavel.
Scrawny, sweary, with fierce blue eyes, he is a refugee from Old Country -
Little Town's sworn enemy.
The wrongest person in the whole place to choose as a friend.
But when the bombs come,
the rules of Little Town change.
Country or Friend?
Trust or betrayal?
Future or past?
Right or wrong: Charlie must choose.
AVAILABLE IN THE STUDY CENTRE NOW