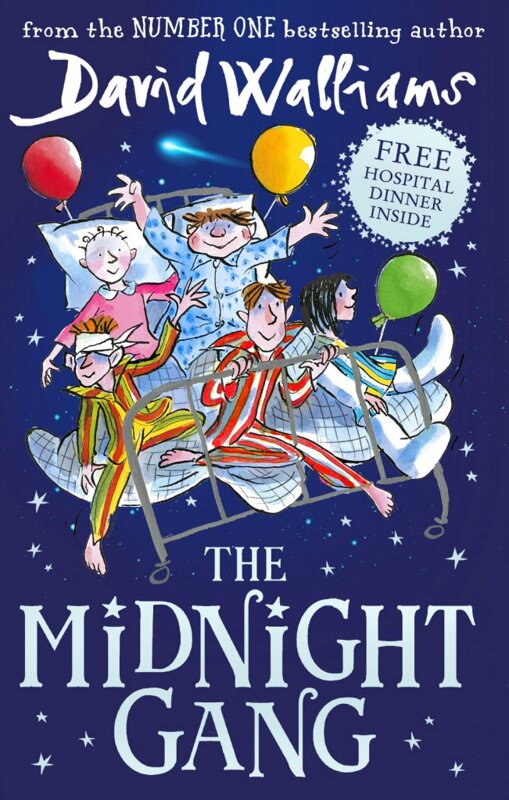 For our younger readers...
Welcome to the Midnight Gang!
Midnight is the time when most children are fast asleep, except of course for...
The Midnight Gang!
That is when their adventures are just beginning...
When Tom gets hit on the head by a cricket ball
and finds himself at Lord Funt Hospital,
he is greeted by the most terrifying-looking man he's ever seen.
And, just when he thinks things can't get any worse,
in walks the wicked matron in charge of the children's ward...
Little does Tom know he's about to embark on the most epic journey of a lifetime.
This is the spellbinding story of five children on a hospital ward -
and on a quest for adventure!
David Walliams' brilliant ninth novel for children
is a big-hearted story of magic and friendship -
and of making dreams come true.
NOW AVAILABLE IN THE STUDY CENTRE