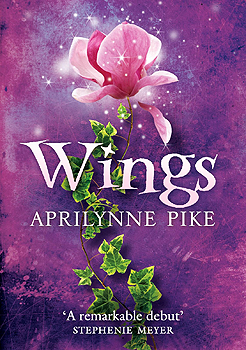 Wings: A New Kind of Faerie Tale -
the remarkable debut novel by Aprilynne Pike and the first in the series.
Laurel has always lived as an ordinary girl -
but now something is happening to her -
something magical.
In this enchanting tale of magic, romance and danger, everything you thought you knew
about faeries will be changed forever!
AVAILABLE IN THE STUDY CENTRE NOW
Posted by Mrs Gornall
Category: Book Reviews
---
Leave a Reply